Welcome to the last day in the Story Grammar Marker series. Today's post is my favorite! It's on Story Grammar Marker: Personal Ideas! Again, the best part about SGM is it's flexibility. While the manuals make recommendations and others have their own ways of teaching/implementing, you should feel free to dive in, try different things, and see what works best for you and your students! I'm certainly not an expert and am always learning, but I detailed some ideas below that I've found helpful in my years of using Story Grammar Marker.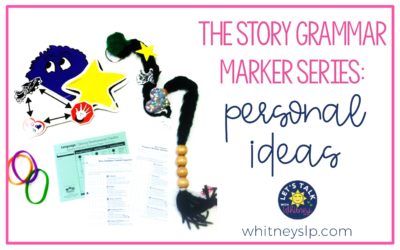 Organizing & Displaying SGM Materials: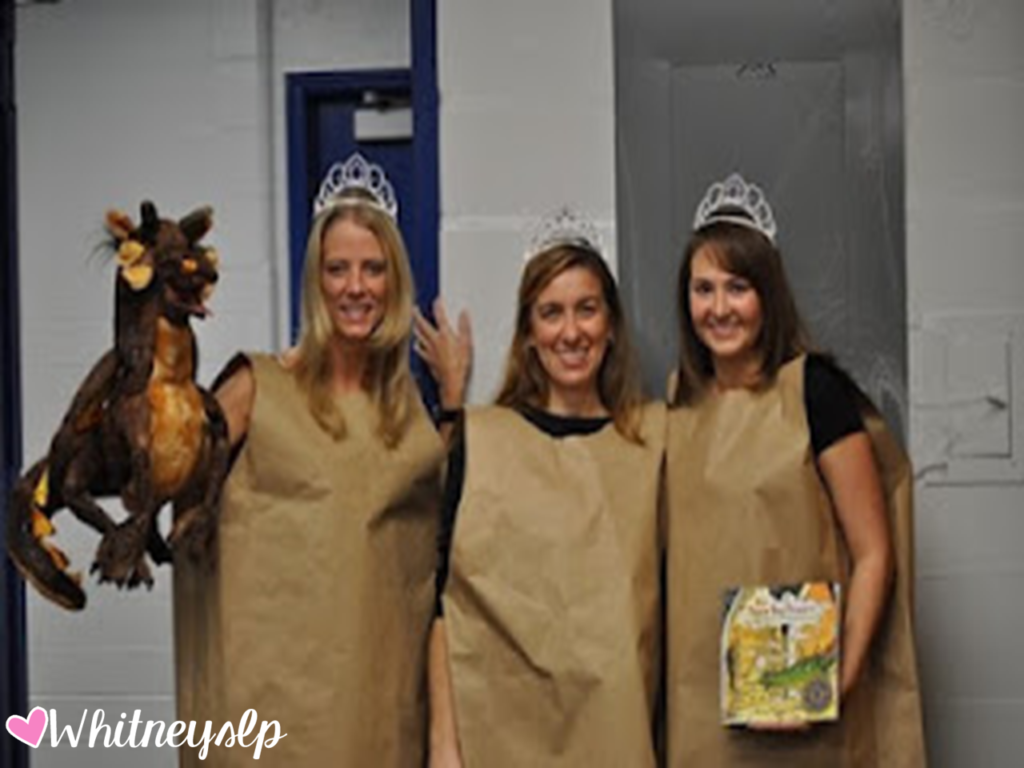 I would be remiss if I didn't include my SGM team from St. Petersburg, FL! For Halloween, we decided to bring Literacy to Life by dressing up as The Paper Bag Princesses! These girls were around when I was first starting out as a little baby SLP. We learned from each other, encouraged each other, and had a tremendous amount of fun. Even though we don't work together anymore, they'll always be my SGM team!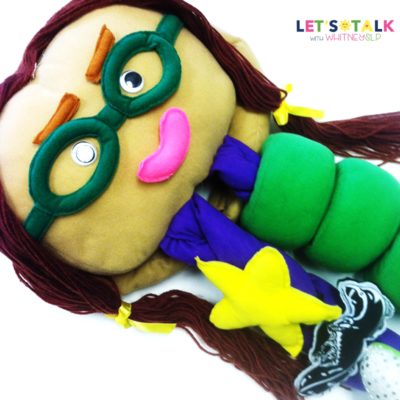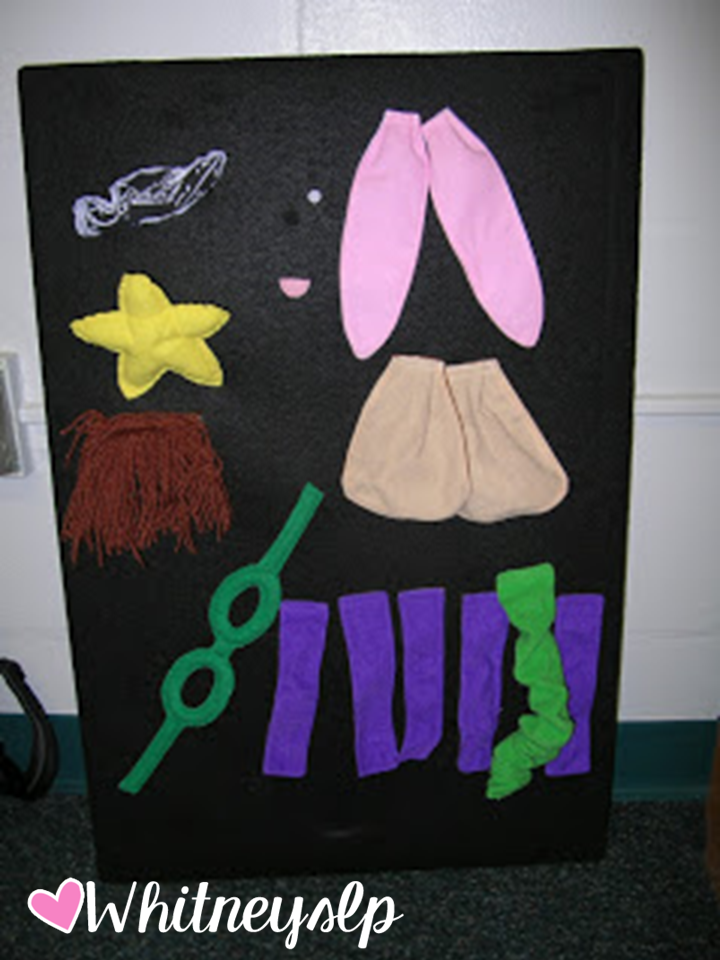 This is a science fair board covered in felt. The icons stick to it nicely, which helps to store all of my "extra" Braidy pieces not being used at that time!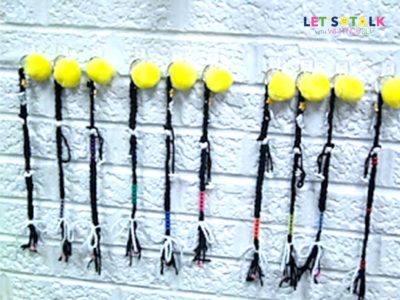 The student story braids hang on Command hooks on my therapy room wall. The students know that when they come in the classroom, they should grab a story braid before sitting down!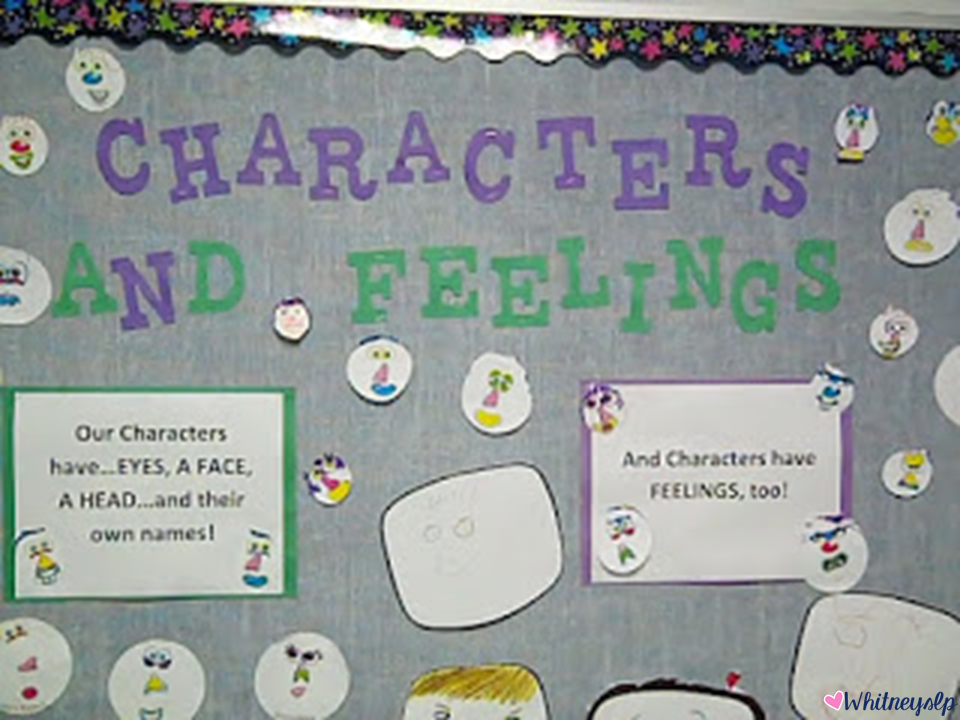 We made this bulletin board when we first started learning character and feelings. I found body part stickers, and the students chose different facial expressions for their characters!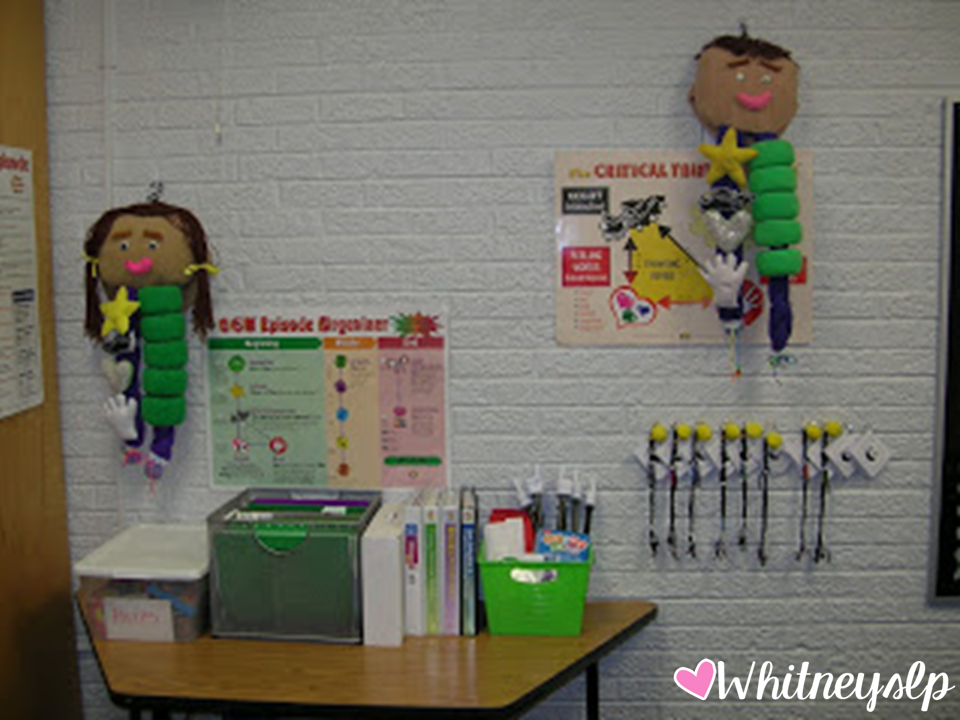 I also have an "SGM Station" in my room, where I keep all of my SGM materials together in one place. This helps me keep everything I need at my fingertips!
A few extra tips:
Once you really get into SGM, you may find that you are having a hard time navigating around the different teaching manuals. There are so many worksheets (which is not a bad thing), that sometimes it's hard to remember which ones you have and where to find them. Because of this, I spent time making a copy of the worksheets I use and organizing them into my personal teacher binder. I organized them by icon (character, setting, kickoff, etc.) This way I can choose which worksheet to use for different kids, depending on their ability levels.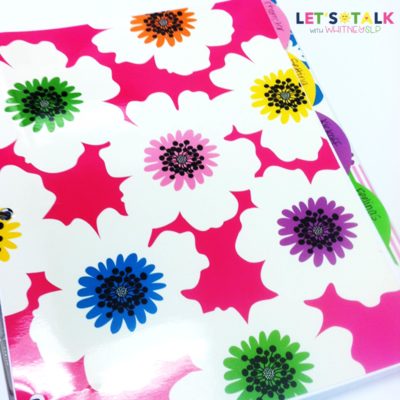 I get asked all the time about which books I choose for SGM. I'm a serious children's book collector, but following is a list of some of my favorites for the months of the year. I linked any book companions I have for them as well.

Use the Data Sheets! They help you know exactly where to start on each kid, and exactly what areas you need to spend more time on. (And exactly how far the kiddos have come!)

Utilize the SGM blog on Mindwing Concepts for additional ideas.

Get other teachers involved! Carryover into the general education classes is key!

Be creative! You can print pictures from stories and velcro them on Braidy, make sequencing visuals for story retell, use the magnets, stamps, and just about anything else to teach SGM!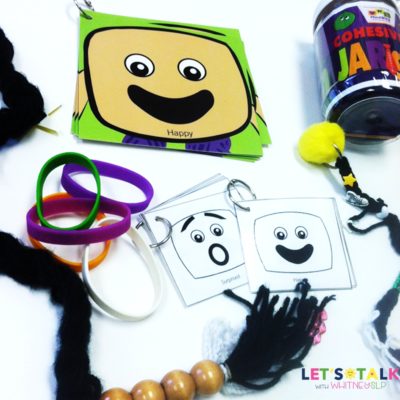 I hope you enjoyed today's post on Story Grammar Marker: Personal Ideas! For more information on Story Grammar Marker and related products, visit MingWing Concepts. If you missed the previous posts, you can click the link below to see the first post in the series: